Ten Places to Fly Nonstop from Seattle
Seattle's becoming an international hub for global travel, with nonstops to Asia, Europe, and beyond 🌎
Brought to you by Seattle-Tacoma International Airport
📸: Dubai Conservation Reserve
Dust off your suitcases and travel-ready clothing for your big long haul flight this fall or winter to some of the new nonstop destinations now accessible to Seattleites—there's something for everyone, from white-sand beaches of Tahiti, to historic landmarks in Mexico and international glamour in Paris and Isatabul.
Explore this amuse-bouche of great destinations, but always keep up on the latest COVID-19 news and entry requirements before booking any international travel.
Hagia Sofia from the FS rooftop
📷: Four Seasons Istanbul at Sultanahmet
The city where Asia and Europe meet, Istanbul's combination of cosmopolitan flare and ancient charm often surprises visitors. Explore ancient Greek and Roman architecture, medieval monasteries and mosques, and some of the world's best markets. Vibrant narrow, neighborhood streets inevitably lead to the picturesque Bosporus strait, lavish hammams (spas) and savory Mediterranean cuisine.
Get there nonstop: Turkish Airlines 
📷: Finland Tourism/Eetu Ahanen
Late summer and early fall in Helsinki is pure magic—daylight for hours per day, lively music and art festivals, and lazy afternoons at cafes serving traditional Finnish foods. Public transportation whisks you from art museums to the Design District to the ferries pinballing between the Helsinki Archipelago's 320 verdant islands.
Get there nonstop: Finnair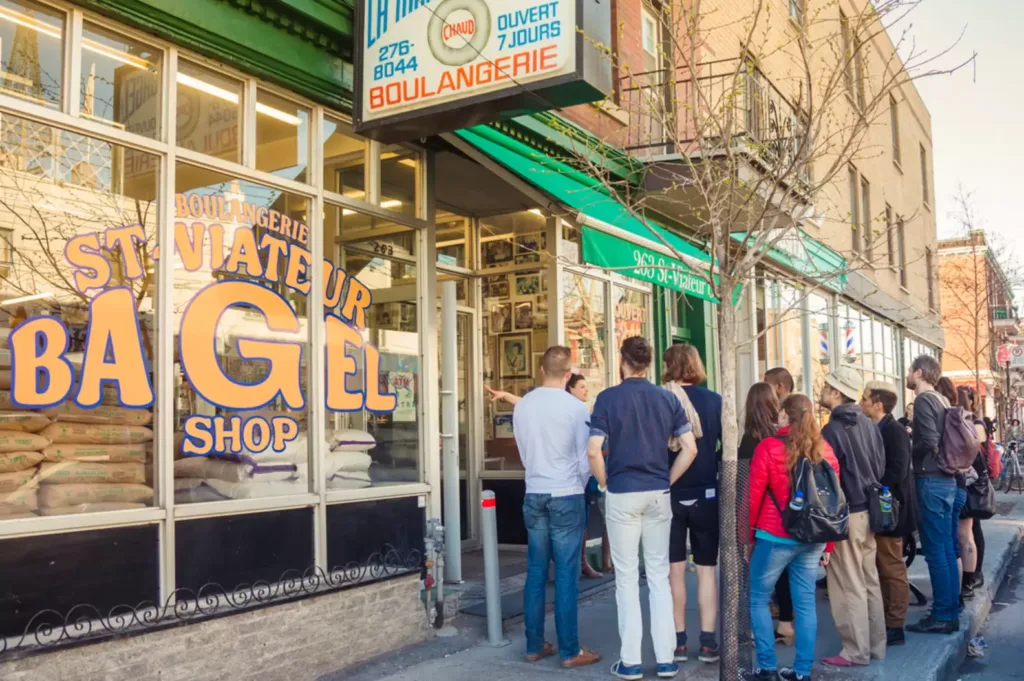 If seeking a little ooh-la-la—without the jet lag—Montreal says bonjour. Wander Old Montreal's cobblestone streets and stumble upon prizes such as historic markets, museums, shopping streets and ornate, Gothic Revival-style churches. Revive with French-influenced fare at modern brasseries, petite boulangeries, bagel shops and sweet little creperies.
Get there nonstop: Air Canada
Al Maha Desert Resort & Spa
Cosmopolitan experiences await in exotic Dubai—the latest addition to the eater's bible, the Michelin Guide. Mix with international visitors and residents at a seven-star hotel, spend the morning in a luxe spa or one of the world's largest shopping malls, the afternoon browsing spectacular mosques and art museums, and feast all evening in fine Michelin-to-be restaurants.
Get there nonstop: Emirates (4x per week) 
Adventurers, take heed—a dizzying array of destinations and experiences unfurl in a nation just 180 miles long and 68 miles wide. Dive into the world's second-largest coral reef and visit The Great Blue Hole, the world's largest marine sinkhole. More than 600 Mayan temples can be found amid Belize's jungles and countryside, along with the world's only jaguar preserve.
Get there nonstop: Alaska Airlines (seasonal) 
The future awaits curious travelers in Singapore. Step into Gardens by the Bay for an indoor ecosystem of looming tropical plants and fragrant flowers, then lunch at one of Singapore's famous hawker centers or food courts, where dozens of stalls dish up traditional and international meals. Sleep soundly in a sleek hotel—some boasting world-record-busting rooftop pools with views of Singapore's modern skyline.
Get there nonstop: Singapore Airlines 
This 2,000-year-old city offers something for everyone: family-friendly attractions, quirky museums, colorful storybook architecture, overflowing food halls and stunning summer gardens. Frankfurt's long, sunny days present plenty to do—but the city's also convenient for day trips to the enchanting Black Forest or wine regions along the Rhine River.
Get there nonstop: Lufthansa, Condor 
Much like Seattle, Paris has an active summer and fall to take advantage of long, sunny days. Jet over for any number of lively street festivals, outdoor markets and music all the way through September. Relax at the Paris Plages (think: pop-up beach and resort, Seine-side) if you make it before the end of summer, and if not, just head for a cafe for some people watching and shopping in legendary department stores like La Samaritaine (see above).
Get there nonstop: Air France (code share with Delta Air Lines) 
Mexico's largest city is also one of the Americas' oldest capital cities and a thriving hub for contemporary fun. Explore the city's unique neighborhoods, visit the Frido Kahlo Museum and the National Museum of Anthropology, then dine and dance in historic plazas. Visit the city's Aztec temples or take a day trip to see the spectacular Pyramid of the Sun.
Get there nonstop: Aeromexico 
InterContinental Bora Bora Le Moana
New nonstop service to lush Tahiti delivers travelers to one of the world's most romantic destinations. Explore verdant valleys, extinct volcanic peaks, black sand beaches by day, and Tahiti's nightlife in the evening. From Tahiti, springboard to private overwater bungalows, pink-sand beaches and lazy blue lagoons on surrounding 118 islands.
Get there nonstop: Air Tahiti Nui nonstop service starts October 5th, 2022 
Seattle-Tacoma International Airport 🛫